Juneteenth
Juneteenth is often cited as African-American Independence Day, a special day of recognition by many municipalities and states. The observances commemorate June 19, 1865, the day the Emancipation Proclamation was finally enforced in Texas, the last of the seceding states to be occupied by the federal army. At the time, an estimated 250,000 persons were still enslaved in Texas, despite the signing of the proclamation more than two years earlier.
Every year the Juneteenth Committee (of the Woods Hole Diversity Advisory Committee) plans events, lectures and/or activities to celebrate Juneteenth.
2020
Join us for a lecture by Dr. Donique McIntosh on Wednesday, June 17 at 3PM EDT on Zoom.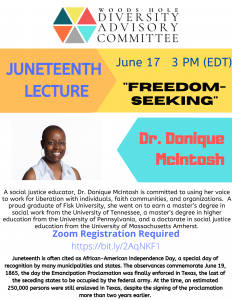 Unfortunately we are unable to host any in-person Juneteenth activities this year.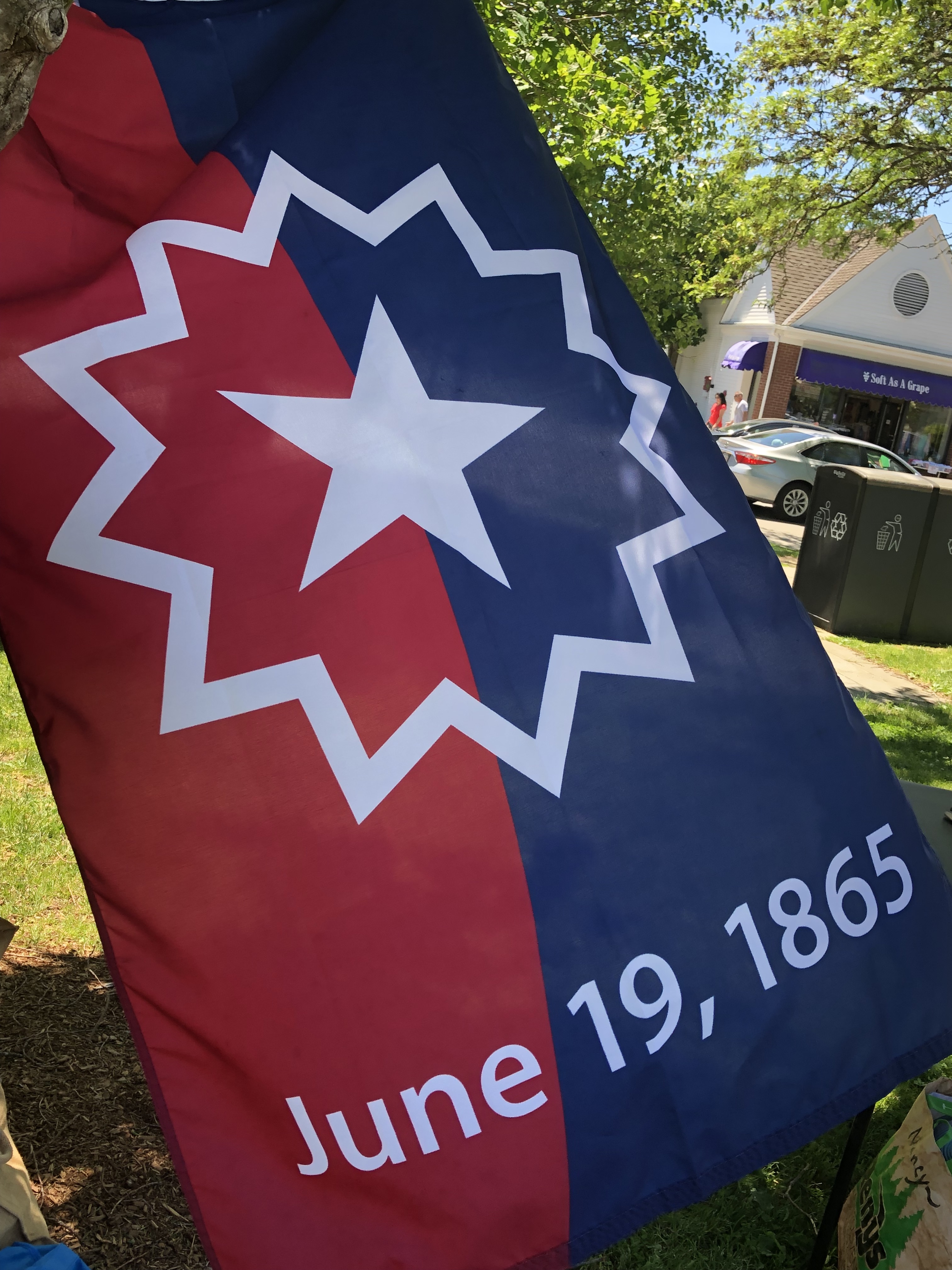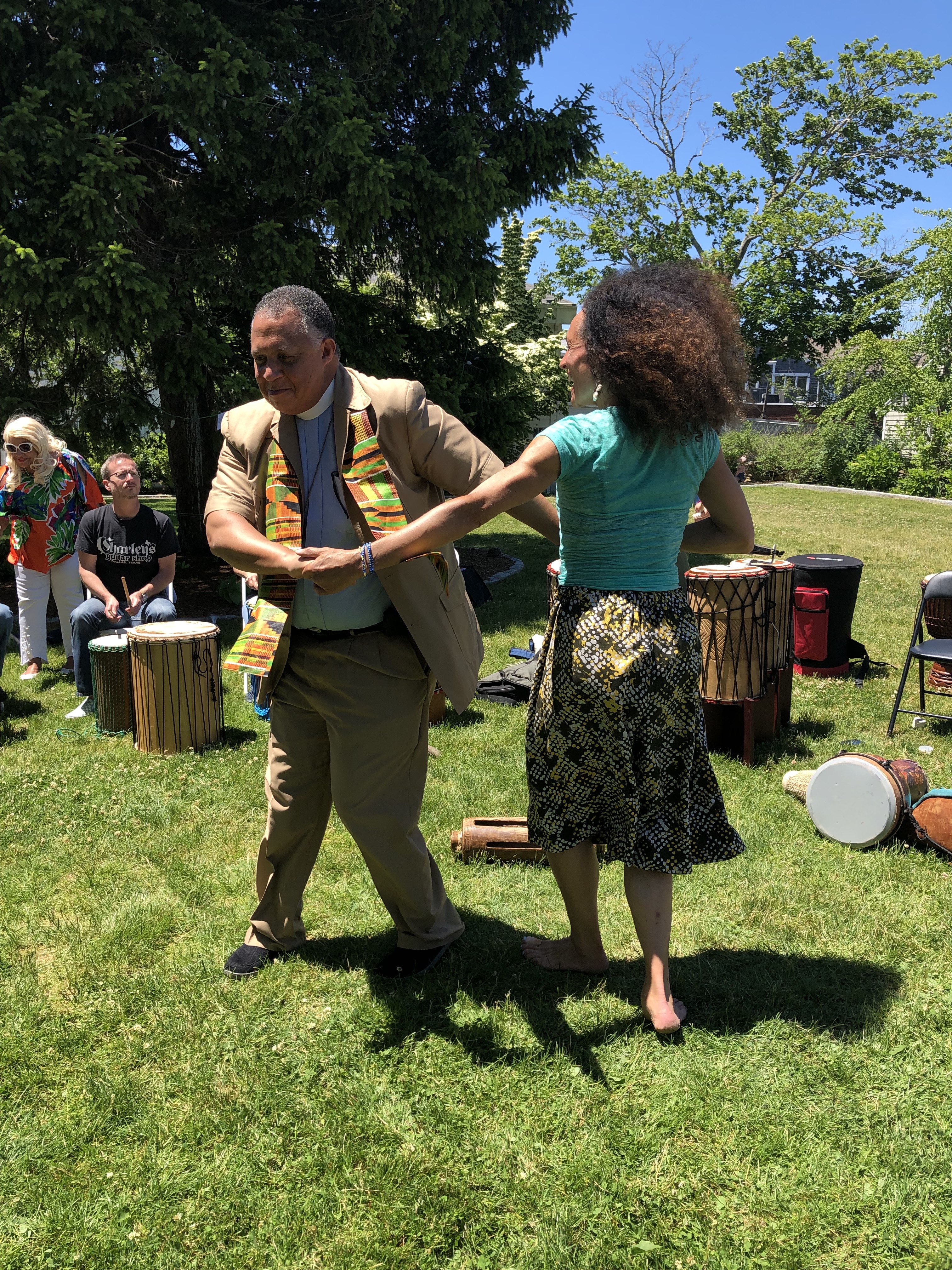 Previous Juneteenth Activities
2019
Read about the 2019 activities in the Falmouth Enterprise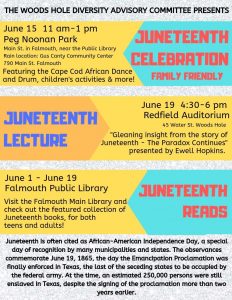 A family-friendly Juneteenth Celebration on Saturday, June 15 from 11-1 at Peg Noonan Park on Main St. in Falmouth.

Juneteenth lecture on Wednesday, June 19 (Juneteenth) from 430-6 PM (doors open and refreshments at 4) in WHOI's Redfield Auditorium (45 Water St. Woods Hole) presented by Ewell Hopkins.

Visit the Falmouth Public Library on Main St. from June 1-19 and check out a featured book about Juneteenth and Black History