Juneteenth is often cited as African-American Independence Day, a special day of recognition by many municipalities and states. The observances commemorate June 19, 1865, the day the Emancipation Proclamation was finally enforced in Texas, the last of the seceding states to be occupied by the federal army. At the time, an estimated 250,000 persons were still enslaved in Texas, despite the signing of the proclamation more than two years earlier.
2023 Event Descriptions
Movie screening

:
Wednesday, June 14, 2023, 7:00 pm  
The MBL Diversity and Inclusion Committee and the Woods Hole Public Library are collaborating on a movie night to celebrate the Juneteenth holiday a little early on Wednesday, June 14. Join us for a free screening of a great flim at 7:00 PM, and stay after the movie for Juneteenth themed trivia and prizes!  Visit the library's website for more information.

In person:
Woods Hole Public Library
581 Woods Hole Road
Woods Hole, MA 02543
Annual Lecture

: Kenneth Turner
Friday, June 16, 2023, 8:00 pm 
This year our annual lecture titled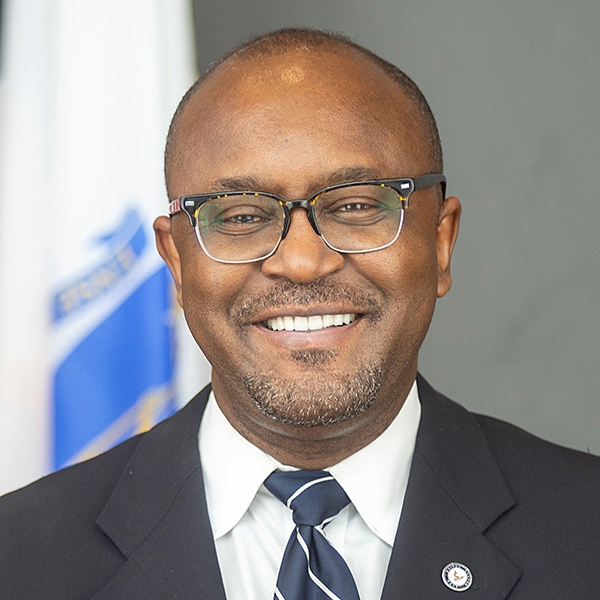 "Changing the Complexion of the Life Sciences" will be presented by guest speaker Kenneth Turner from the Massachusetts Life Sciences Center. After the lecture (approximately 45-minutes) the remaining time will be for live Q&A.
Registration for Zoom event
In person:
Clapp Auditorium
7 MBL Street
Woods Hole, MA 02543
Lecture Abstract:

The life sciences is the sector ready for the moment we're in. The life sciences remain a major economic and workforce driver for Massachusetts. But until recently, you'd be hard pressed for people to recognize names like Moderna, ThermoFisher, or the role an MBI plays in Worcester or LabCentral in Cambridge. The COVID-19 vaccine has literally and figuratively given our society a shot in the arm about the impact of the life sciences. Yet, we have companies across all sectors experiencing a crisis in finding talent. The future of work and demographic shifts adds significant layers of opportunities and challenges to this. The life sciences is positioned to meet these converging forces perfectly. Our key priority must be to meet the clarion call to continue to engage young women and men of color early on in STEM and the opportunities it can offer, to capture their interest and curiosity. Then supporting them through middle school, high school, and college, and preparing them for a career that they deserve opportunity in. For Turner, it comes down to role models. People need to envision themselves in any job or career, STEM or otherwise. Young people of color need to see scientists, engineers, chemists, and data scientists who look like them. This requires a paradigm shift and thinking differently and acting boldly. Turner will discuss his background in service to our nation and his success in the private and public sectors. He will also provide an overview on how we can take the current state of play and change the complexion of the life sciences—the critical component of Massachusetts remaining the global leader in this space.


Kenneth Turner  is President and CEO of the Massachusetts Life Sciences Center (MLSC), an economic development and investment agency dedicated to supporting the growth and development of the life sciences in Massachusetts. He directs and oversees the center's operations, investment strategy, programs, and partnerships. Prior to joining the MLSC, Turner served as Director of Diversity & Inclusion/Compliance with Massport. He oversaw and managed the Authority's multiple diversity programs, including business and supplier diversity, workforce diversity, and airport concessions, as well as all compliance initiatives associated with Massport's Disadvantaged/Minority/Women Business Enterprise programs. Previously, Turner served as Deputy Secretary for Administration & Finance for the Commonwealth of Massachusetts Department of Veterans' Services. He has over 20 years of general management and executive experience in various Fortune 100 media and package goods companies including having served as Senior Vice President of Emerging Markets at AOL Time Warner as well as having held various marketing positions at Hallmark Cards and Hasbro Toys.  A retired U.S. Navy Captain and submarine nuclear weapons system officer with 26-years of service, Turner holds a B.S. degree from Southern University and A&M College, Baton Rouge, LA..
Walk for Freedom

:
Monday, June 19, 2023. 11:00 am

– 1:30 pm
Join us in a contemplative freedom walk as part of the Juneteenth celebrations. You may walk in the Highfield Gardens or the surrounding Beebe Woods. Several different paths of variable lengths will be shown on map handouts.
Please drop in any time between 11:00 am-1:30 pm and learn more about the Juneteenth celebration.
More information
An independent walk at your own pace and desired space to acknowledge Juneteenth and its symbolism for freedom. To share your walk with us on social media, use the #DACFreedomWalk on your post.
Juneteenth holiday:
On Thursday, June 17, 2021 President Joe Biden signed the Juneteenth National Independence Day Act making Juneteenth (June 19) an official federal holiday. 
 Additional Juneteenth history & educational resources
Lesser known history of slavery in the North:
The African-American Heritage Trail on Martha's Vineyard:
The 
African-American Heritage Trail of Martha's Vineyard
 is a community run organization which has developed over 30 historic sites on the Island which honor the formerly forgotten contributions of citizens of African descent, who have had a major impact upon the development and history of Martha's Vineyard. Learn more about the Heritage Trail through this Martha's Vineyard NAACP 
interview with founders Elaine Cawley Weintraub and Carrie Camillo Tankard
. Recently, the African-American Heritage Trail of Martha's Vineyard dedicated the 32nd site on the Heritage Trail, The Nameless Trail, to the memory of the slaves who lived and worked on Martha's Vineyard as well as those slaves who travelled through this island, which is located just 4 miles from Woods Hole. Students from the Martha's Vineyard Charter School researched and created The Nameless Trail. The
website
 of the African-American Heritage Trail of Martha's Vineyard has further information about the trail and educational tours.
More ways to celebrate:
Visit the official Juneteenth.com "How to Celebrate" page for more ideas