Ambrose Jearld, Jr. Lecture
The Ambrose Jearld, Jr. Lecture is given every summer in Woods Hole by invited scholars, scientists, authors and others who can challenge the status quo to bring perspective, knowledge and expertise to the subject of building a more diverse and inclusive community. The first Ambrose Jearld Jr. Lecture on Diversity and Inclusion lecture was presented in July 2017 by David J. Asai, senior director of science education at the Howard Hughes Medical Institute (HHMI), on "Inclusive Excellence in Science: Race Matters".
Dr. Jearld devoted much of his career to fostering NOAA's goal of maintaining a workplace in which all people are respected as individuals and valued for their contributions. His work with NOAA, higher education institutions (especially Historically Black Colleges and Universities and other Minority Serving Institutions) has helped make oceanography and marine biology more accessible to a diverse body of students and research faculty.
The lecture is a product of the Woods Hole Diversity Initiative and the Woods Hole Diversity Advisory Committee.
"Geosciencing While Black: 20 Years of Unsettling Racial Discrimination and the
White Gaze in Earth Sciences Research and Workforce Preparation"
Presented by
Dr. Vernon Morris,

Foundation Professor and Associate Dean of Knowledge Enterprise and Strategic Outcomes in the New College of Interdisciplinary Arts and Sciences at Arizona State University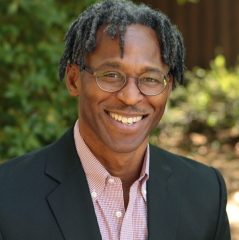 Dr. Morris is a Foundation Professor and Associate Dean of Knowledge Enterprise and Strategic Outcomes in the New College of Interdisciplinary Arts and Sciences at Arizona State University.  He is also a Senior Sustainability Scientist in the Julie Ann Wrigley School of Sustainability and an Associate Scientist in the Center for Gender Equity in Science and Technology (CGEST).  Dr. Morris is one of the inaugural leads for the launch of ASU's Presidential Postdoctoral Program and Presidential Graduate Scholars Program; two ASU initiatives designed to address the production, enhanced recruitment, and improved retention and success of Black and other racialized faculty across the academy.
Dr. Morris' research has focused on the chemical evolution of airborne particulate during their residence times in the lower atmosphere and their implications to urban aerobiology, climate, and environmental justice.  He has performed field-based studies in nine countries and four of the five named oceans.  He has served as Chief Scientist for eleven trans-Atlantic science expeditions (the AERosols and Ocean Science Expeditions – AEROSE) aboard the National Oceanic and Atmospheric Administration (NOAA) class-1 research vessel, the Ronald H. Brown. Each time he led an international team of scientists in a multidisciplinary study of the influences and life cycle of atmospheric particles emitted from the Saharan Desert on the regional atmosphere and ocean.  The AEROSE data represent the most extensive set of in situ observations of Saharan Air Layer in the Tropical Atlantic. These data have been used for improved satellite retrievals, data assimilation for hurricane and tropical storm forecasts, validation of NOAA, DoD, and European numerical weather prediction models, and improved parameterizations for global forecasts.  Morris has published over 80 refereed publications, book chapters, and technical reports and garnered over $75M in research funding as principal investigator.
Dr. Morris is passionate about broadening the participation and success of racialized and marginalized groups in science, technology, engineering, and mathematics (STEM). His training programs are responsible for producing 60% of the African American PhDs and 30% of the Latina PhDs in Atmospheric Sciences between 2006 to 2018 in the United States. His geosciences outreach programs have engaged over 25,000 learners.
Dr. Morris earned his B.S. degrees in chemistry and mathematics from Morehouse College and his Ph.D. in Geophysical Sciences from the Georgia Institute of Technology.  He is a Fellow of the American Meteorological Society and currently serves on the National Science Foundation Committee on Equal Opportunities in Science and Engineering.  His most recent recognitions include being listed as one of the 1000 most inspiring Black scientists of 2020 and the 2020 American Geophysical Union Presidential Citation for Science and Society.  The latter award was a result of his efforts forming and leading the No Time for Silence initiative, which challenges and supports STEM organizations and institutions in their pursuit of actionable goals to achieve equitable participation and access for scholars and learners from marginalized identities.  In 2022, he was named an inaugural Fellow in the USC Wrigley Institute Storymakers Program.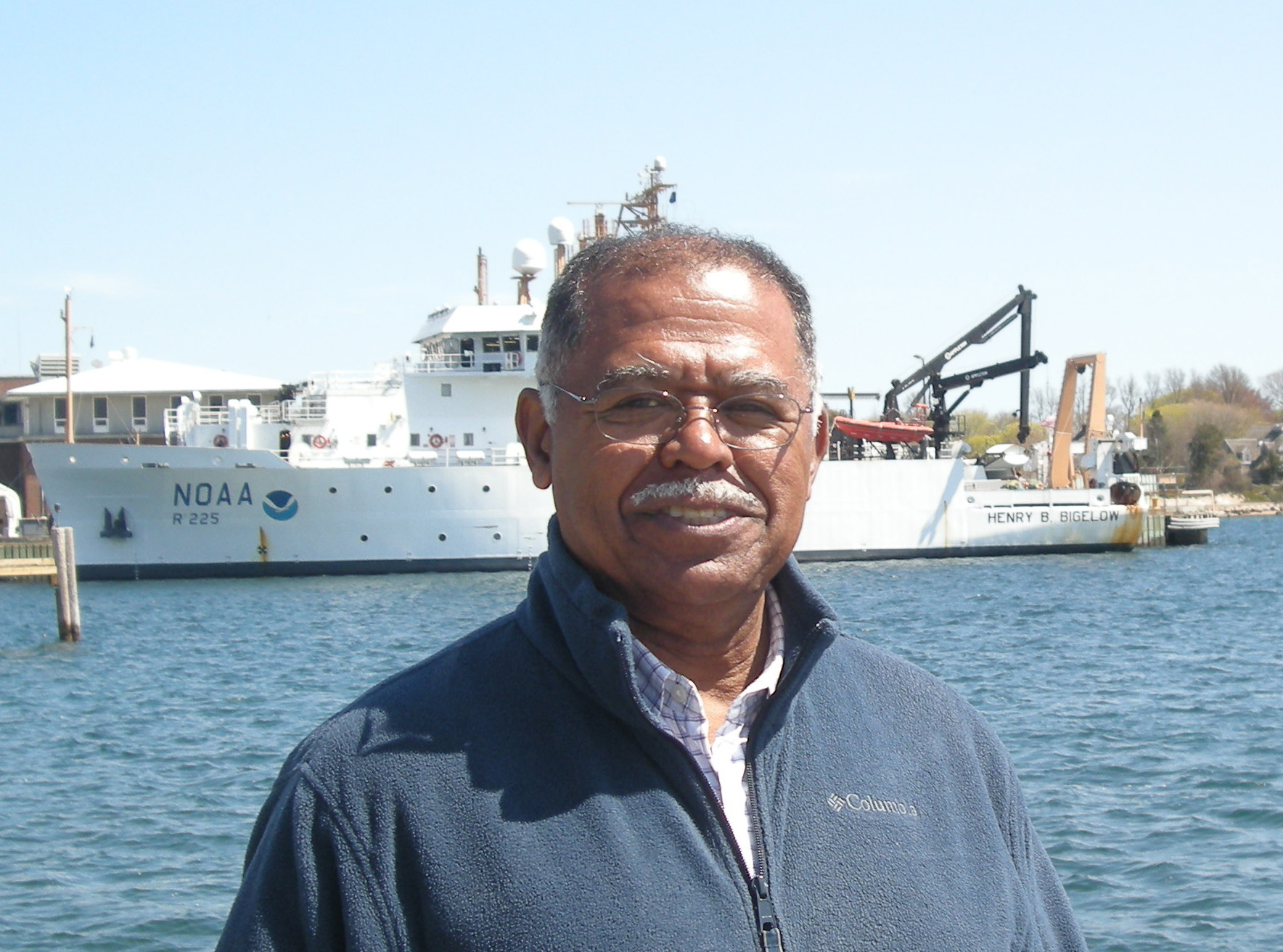 Articles highlighting the work, contributions, and legacy of Dr. Ambrose Jearld, Jr.
Previous lectures
2022
"New Scientists for A New America in A New Normal"
Dr. Orlando Taylor, Executive Director and Co-PI of the Center for the Advancement of STEM Leadership at Fielding Graduate University in Santa Barbara, CA
2021
"Collectors, Nightlights and Allies, Oh My! Building Strong Cross-racial Mentoring Relationships"
Dr. Marisela Martinez-Cola, Associate Professor at Morehouse College
2020
"Reducing Harm: A politic to address institutional and cultural practices that reduce participation and retention in STEM"
Nigel Golden, PhD Candidate at the University of Massachusetts Amherst
Followed by the presentation of the John K. Bullard Award to Dr. Larry Alade, NOAA Fisheries.
2019
"A Life of Climate Modeling and Promoting Diversity"
Warren Washington, Senior Scientist at the National Center for Academic Research (NCAR)
2018
"Strategies for Facilitating and Supporting a Diverse Geoscience Talent Pool and Workforce: Lessons Learned"
Ashanti Johnson, Executive Director of the MS PHD'S Professional Development and Mentoring Institute, and as the CEO/Superintendent of Cirrus Academy
2017 (Inaugural)
"Inclusive Excellence in Science: Race Matters"
David J. Asai, senior director of science education at the Howard Hughes Medical Institute (HHMI)