Celebrate Hispanic Heritage Month
The Woods Hole Diversity Advisory Committee and the Falmouth Community invite you to join us in celebrating Hispanic Heritage Month this fall between September 15 and October 15. We are hosting a series of events to share and acknowledge the rich cultural and social traditions of the Hispanic/Latinx community. We recognize the achievements and contributions of the Hispanic community both in science and to the global world.
Every year, members of the Woods Hole Community come together to celebrate Hispanic Heritage Month to build a stronger community through diversity. Our Committee serves the six scientific research institutions in the village of Woods Hole, Massachusetts on Cape Cod. We have since the 1870's been a hub and center for scientific discovery in the marine sciences, oceanography, fisheries sciences, medical research, and many more areas of STEM. The purpose of our Committee is to work towards an inclusive and welcoming place for all and hosting events, lectures, and talks each year around diversity and inclusion is at the heart of our governance.
            2023 National Hispanic Heritage Month Theme             
"Todos Somos, Somos Uno: We Are All, We Are One" 
                                                                                                                                                                             — Jennifer Lasko
2023 National Hispanic Heritage Month Poster by Mr. Boris A. Jiron
https://www.nationalcouncilhepm.com/national-hispanic-heritage-month
FIESTA!!
Saturday, September 23, 2023, Noon – 3 pm
Taco bar, Salsa (food) competition, and Salsa (dance) lessons!
If you would like to enter your salsa in the competition, please sign up here:  SALSA!
Film Screening in collaboration with the Woods Hole Film Festival
October 8, 2023, 7 pm
Ariel: Back to Buenos Aires
This drama is unrated and runs 102 minutes.
Synopsis: Ariel: Back to Buenos Aires is the story of a brother and sister who return to Argentina, the country of their birth, for the first time in their adult lives. Against the backdrop of the glamorous tango clubs of Buenos Aires, they uncover dark family secrets and the reason why their parents emigrated to Canada.
Location: 
Cotuit Center for the Arts
For more information and to purchase tickets, click here: https://artsonthecape.org/explore/whff-ariel—back-to-buenos-aires
Read the Presidential Proclamation on National Hispanic Heritage Month here: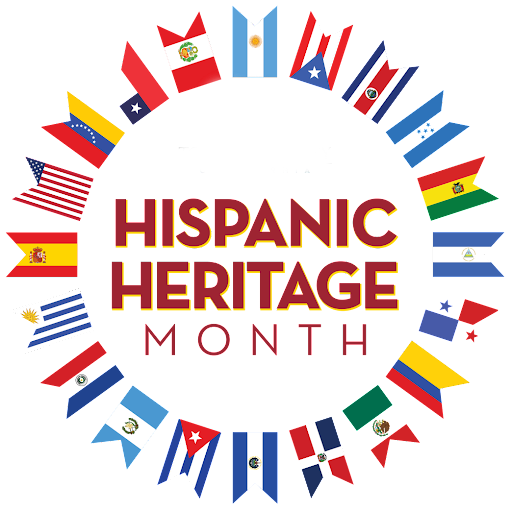 Photo courtesy of Touro University, California.
Hispanic Heritage Month (HHM) promotes the celebration of cultures, traditions and contributions of Hispanics in the US. Hispanic Americans are the descendants of immigrants from Central and South America, the Caribbean, and Spain. HHM runs from September 15 to October 15. Many independence days (El Salvador, Guatemala, Costa Rica, Nicaragua, and Honduras) land on September 15. This is followed by Mexico's and Chile's independence days on September 16 and September 18, and  Día de La Raza on October 12. 
HHM was originally a one-week commemoration presented by Congressman George E. Brown in June 1968. Brown was the representative of San Gabriel Valley and East Los Angeles which are densely populated by Hispanic and LatinX communities. The commemoration was put into place by President Lyndon B. Johnson and extended to one month by President Ronald Reagan.
There are many ways to celebrate this month through festivals, educational events, and much more! 
Sources with a lot more information:
We hope to see you at these events as we celebrate Hispanic heritage and reflect on our diverse community and the countless contributions of Hispanic/Latinx communities.
2023 Committee Members