Each member of the Diversity Advisory Committee volunteers their time to participate in diversity and inclusion efforts in Woods Hole.
—Hauke Kite-Powell, DAC Chair
Marine Biological Laboratory (MBL)
Bailey Fallon
Research Assistant II
Bailey joined the MBL in 2021 as a Research Assistant in the Keck Sequencing Facility where she sequences microbial DNA using Next-generation technologies. Soon after she joined the MBL, she began serving on its Diversity and Inclusion Committee where she now acts as editor of the monthly MBL Diversity and Inclusion Newsletter. She earned a BS in Marine Biology from the College of Charleston where she studied leatherback sea turtle fossils and microplastics in marine sponges. She is excited to be serving on the DAC and looks forward to helping create a more welcoming environment in Woods Hole.
Contact: bfallon@mbl.edu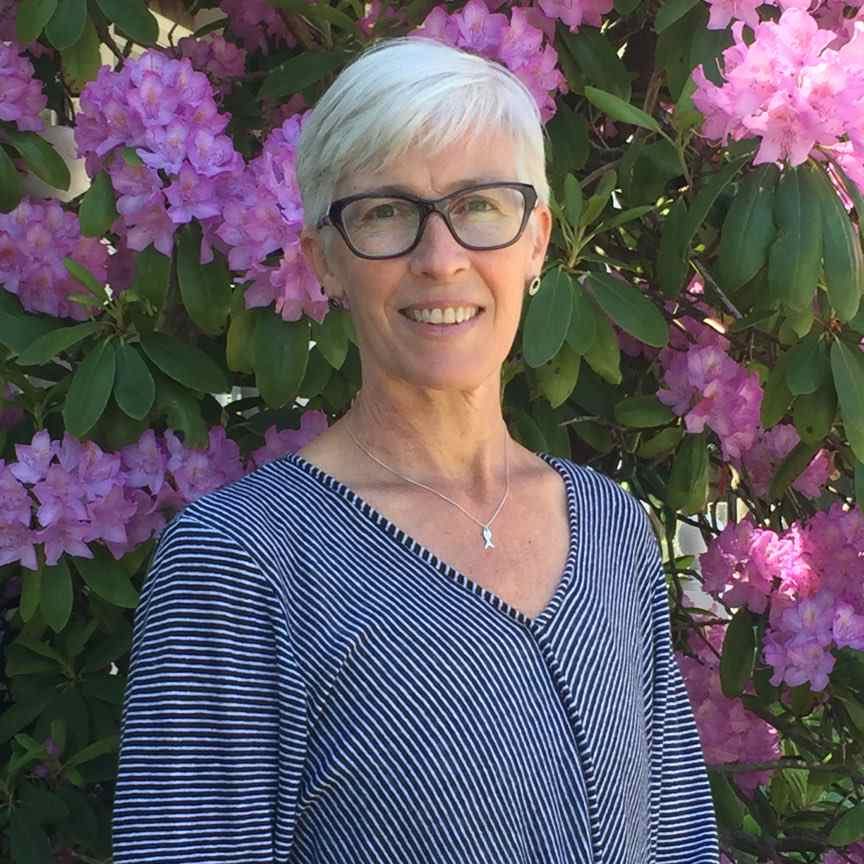 Suzanne Thomas
Senior Research Assistant, Ecosystems Center
Suzanne is a biogeochemist and senior technician at MBL's Ecosystems Center, where her work currently centers around interactions among plants, soil, and microbes.  She has a B.Sc.E. (mechanical engineering) and M.Sc. (biogeochemistry) from the University of Pennsylvania. She is a member of MBL's Diversity and Inclusion Committee and the Ecosystems Center's URGE pod.
Contact: sthomas@mbl.edu
National Oceanic and Atmospheric Administration, National Marine Fisheries Service, Northeast Fisheries Science Center (NOAA-NMFS-NEFSC)
Darius Johnson
Academic Programs Office Coordinator
Darius is a proud HBCU graduate of Savannah State University (Go Tigers), where he earned a B.A. in Mass Communications. He has a Master's degree in Adult Education, and in 2017 he graduated from John Marshall Law school with a Juris Doctorate. He has over 10 years of experience in the adult education sector and enjoys working with students to further their career goals.
Contact: darius.johnson@noaa.gov
George Liles
Director, Academic Programs
George Liles has a BA in English with and Anthropology minor (Western Michigan University, 1970), a Masters in Education (Temple University, 1980), and a Masters of Fine Arts: Creative Writing (Western Michigan University, 1985).
George began building intern programs in the NEFSC's Woods Hole Science Aquarium in 2002, and in 2007 he became the WHSA Curator. He has worked on various NEFSC academic programs including Bradford E. Brown Internship, Partnership Education Program, and WHSA student programs.
Contact: george.liles@noaa.gov
Sea Education Association (SEA)
Alex Nichols
Institutional Relations Manager
Alex has worked in the field of international and experiential education since 2014 and joined SEA in 2021 as an Institutional Relations Manager. At SEA, she spearheads the All Aboard Access Initiative, a program that provides full scholarships to high school students who demonstrate a love of the ocean and who would not otherwise have the opportunity to participate in SEA's programs.
Growing up in Maine, Alex has a love for sailing and has a passion for ocean conservation. She has a B.A. in Global Studies and French Studies from Colby College and a M.S. in Global Studies & International Relations from Northeastern University.
Contact: anichols@sea.edu
United States Geological Survey (USGS)
Seth Ackerman
Geologist
Seth is a Geologist at the U.S. Geological Survey Woods Hole Coastal and Marine Science Center using high-resolution geophysical and sampling data to map the surficial and shallow-subsurface geologic framework of nearshore and coastal environments.  He has been working with the Seafloor Mapping Group since 2002 and joined the newly created Aerial Imaging and Mapping Group in 2018, where they are using UAS to map beaches, marshes, and estuarine wetlands.  Seth has a B.S. in Geology from Tulane University and a M.S. in Geology from the University of South Carolina.
Contact: sackerman@usgs.gov
Woods Hole Oceanographic Institution (WHOI)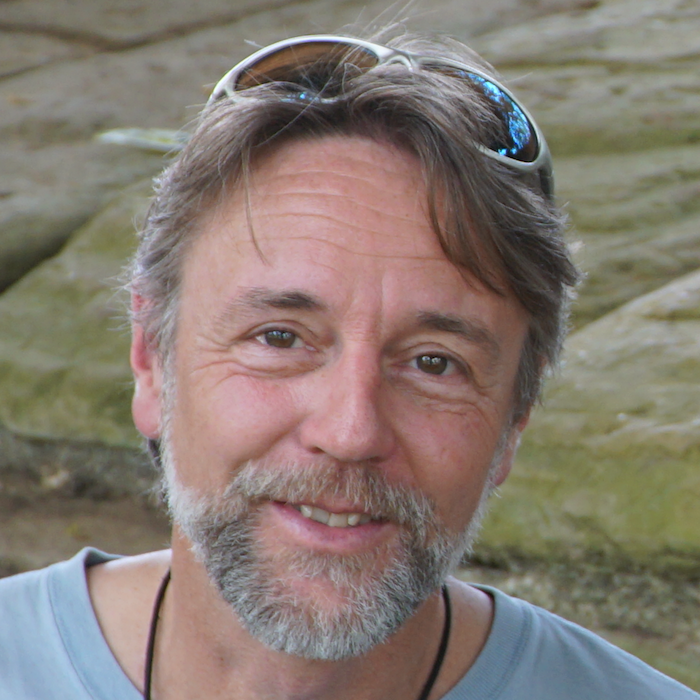 Hauke Kite-Powell
Research Specialist
Hauke Kite-Powell grew up in northern Germany and moved to Florida with his family in the 1970s, where he learned to dive and sail.  He first came to Woods Hole as a summer student in 1985, and joined the Marine Policy Center at WHOI full-time in 1992.  Dr. Kite-Powell has taught graduate courses at the Massachusetts Institute of Technology and currently teaches undergraduate courses at the Massachusetts Maritime Academy.
Hauke is currently the chair of the DAC
Contact: hauke@whoi.edu
Woodwell Climate Research Center (Formerly Woods Hole Research Center)
Amanda Poston
Permafrost Pathways Operations/Administrative Manager
Amanda Poston is the Operations/Administrative Manager for the Permafrost Pathways Program at Woodwell Climate Research Center. She is a member of Woodwell's Diversity, Inclusion Retention and Equity Committee. She joined Woodwell in 2013 as the Project Administrator for the Africa and Pantropical projects. Prior to working at Woodwell she was a grants manager for the University of the Virgin Islands' Division of Science and Mathematics undergraduate programs. Ms. Poston earned her B.A. in International Relations from Boston University.
Contact: aposton@woodwellclimate.org
Sarah Moore
Manager for Foundation Relations
Sarah joined Woodwell Climate Research Center in 2022 and works within their Development team, researching foundations and individuals, and fostering connections between scientific projects and funders. Her work building relationships with foundations ensures that Woodwell Climate's research is able to have the greatest possible impact. She is an active member of the Diversity, Inclusion, Retention, and Equity Committee at Woodwell Climate, and currently serves as their Funding Liaison.
Sarah grew up on Cape Cod, has a B.S. in Environmental Science from UMass Boston, and is a Returned Peace Corps Volunteer (Senegal, 2016-2018).
Contact: smoore@woodwellclimate.org
Outstanding Community Members
Ambrose Jearld
Retired, Director of Academic Programs at NOAA-NMFS-NEFSC and first PEP Director
After earning a Ph.D. in zoology from Oklahoma State University, Dr. Jearld taught biology at Lincoln University in Pennsylvania and zoology at Howard University in Washington, DC before moving to Falmouth, Massachusetts in 1978 as a fisheries biologist at the Woods Hole Laboratory of NOAA's Northeast Fisheries Science Center.  He conducted and published research, and served as an administrator and manager, holding positions as chief of fishery biology investigations and chief of research planning, evaluation, and coordination. As Director of Academic Programs he was involved in numerous educational outreach activities locally, regionally, nationally and internationally.
Dr. Jearld is a charter member and former chair of the Woods Hole Black History Month Committee, and first chair of the Woods Hole Diversity Advisory Committee. He also served as Director of the Partnership Education Program (PEP), from its inception in 2009 until he retired in 2016.
Contact: ajearld@aol.com
Onjalé (Onji) Scott Price
PEP Director, 2022-Present
Onji has always had a love for the oceans, environmental science and supporting underrepresented students in those (and other STEM) fields. Onji came to Woods Hole as PEP Coordinator in 2011 and loved being able to pursue all her passions at once, so she kept coming back every summer until she moved permanently in 2018.
She has a BS in Civil Engineering and an Masters in Business Administration. In addition to being PEP Director, Onji is also the COO at Mizar Imaging, Vice-Chair of the Falmouth Select Board, and Co-Chair of the DAC.
Contact: onjale.scottprice@gmail.com