The Woods Hole Community Black History Month Committee presents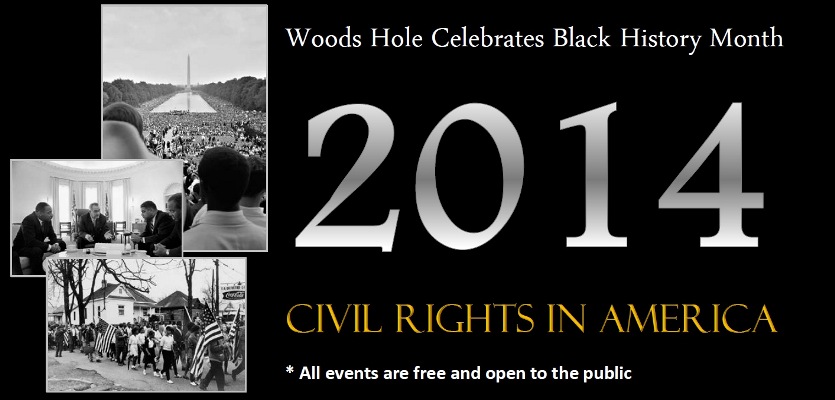 Thursday, February 13
"Lessons from My Life as a Black Civil Rights Lawyer and Jurist" - Justice Geraldine Hines
Massachusetts Associate Justice, appointed by Governor Deval Patrick in 2013 .
12:00 Noon, Lillie Auditorium, MBL

Wednesday, February 19
"Life in a Fluctuating Environment: The Molecular Eco-Physiology of Mussel" -Kwasi Connor, Ph.D.
Department of Eoclogy and Evolutionary Biology, University of California, Irvine
12:00 Noon, Meigs Room, Swope Center, MBL
Thursday, February 27
"The Melungeons of Vardy Valley: Triracial isolates and their 21st century ancestors" – Todd Beckham
This hour-long presentation will include a discussion about who Melungeons were and their ancestors' place in the 21st century; a discussion on DNA testing that asks the question, "Why were the Melungeons so surprised they have African Ancestry?"; and a screening of the film Melungeons, produced by Wicked Delicate films in 2013 followed by a question and answer period.
3:00-4:00 PM , Meigs Room, Swope Center, MBL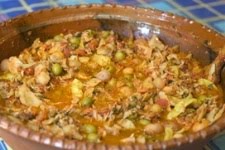 Thursday, February 27
Harambee
Join us in our annual ethnic potluck feast celebrating everyone of every race! Enjoy multicultural arts, delicious food, and live music.
4:00 to 7:30 PM, Swope Center, MBL