The Woods Hole Community Black History Month Committee presents Woods Hole Black History Month Celebration 2021
The Black Family: Representation, Identity, and Diversity
Due to restrictions caused by COVID-19, all 2021 Black History Month events will be held virtually.
All events are free, open to the public and require advance registration.
Every year, members of the Woods Hole community come together to celebrate Black History Month. The Woods Hole research community recognizes the value an event such as Black History month has in building a stronger community through diversity.  The six research institutions including The Woods Hole Oceanographic Institution, Marine Biological Laboratory, NOAA National Marine Fisheries Service, US Geological Survey, Woodwell Climate Research Center (formerly Woods Hole Research Center), and Sea Education Association all sponsor this program with annual contributions.
Click on the photo to download
About the 2021 theme, from the Association for the Study of African American Life and History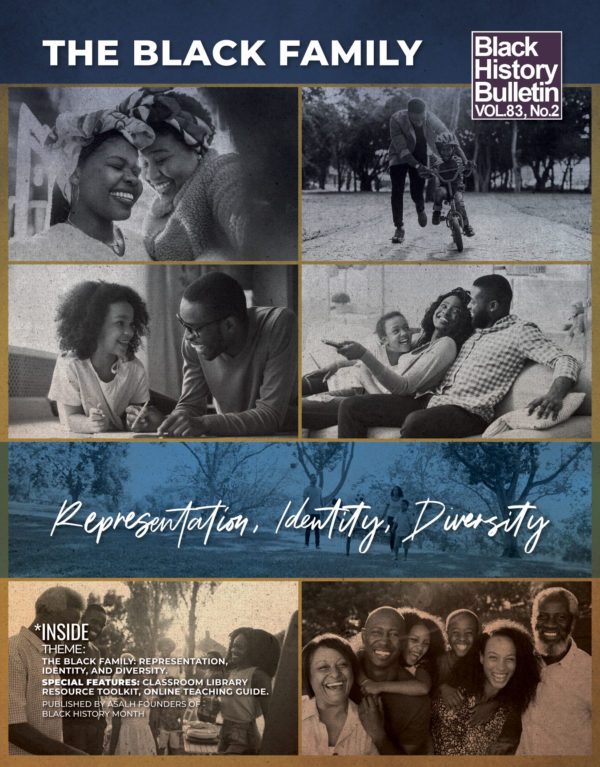 "The black family has been a topic of study in many disciplines—history, literature, the visual arts and film studies, sociology, anthropology, and social policy.  Its representation, identity, and diversity have been reverenced, stereotyped, and vilified from the days of slavery to our own time. The black family knows no single location, since family reunions and genetic-ancestry searches testify to the spread of family members across states, nations, and continents. Not only are individual black families diasporic, but Africa and the diaspora itself have been long portrayed as the black family at large. While the role of the black family has been described by some as a microcosm of the entire race, its complexity as the "foundation" of African American life and history can be seen in numerous debates over how to represent its meaning and typicality from a historical perspective—as slave or free, as patriarchal or matriarchal/matrifocal, as single-headed or dual-headed household, as extended or nuclear, as fictive kin or blood lineage, as legal or common law, and as black or interracial, etc. Variation appears, as well, in discussions on the nature and impact of parenting, childhood, marriage, gender norms, sexuality, and incarceration. The family offers a rich tapestry of images for exploring the African American past and present."
Shows and Movies about
'The Black Family'
Books about
'The Black Family'
Thursday, Feb 4 at Noon ET
40 years of Black History Month in Woods Hole: the journey and the future
This event will also be live streamed on FCTV Public Channel 13 and on their website.
To commemorate 40 years of Black History Month celebrations in Woods Hole, we will discuss the history of the committee, challenges faced and where we see the future of these celebrations. This panel consists of key figures who worked to bring the Woods Hole Black History Month celebrations to fruition and those who maintained and continue to maintain it.
Moderated by Ambrose Jearld, Jr.
Panelists:
Bradford Brown is a life-long Civil Rights activist including having served as Vice President of the New England NAACP Conference, President of the Miami Dade Branch of the NAACP and currently as Secretary of the newly formed South Dade Branch, he served on Oklahoma, Massachusetts and Florida Advisory Committees to the US Commission on Civil Rights. He began working for the Bureau of Commercial Fisheries at the Woods Hole lab in 1962. He worked in Woods Hole from 1962 – 1965 and 1970- 1984. He retired from NMFS in 2003.
Jarita Davis has been a science editor at NOAA Northeast Fisheries Science Center since 2006. She has a Ph.D. in English from the University of Louisiana, Lafayette. She is also the cofounder of Engage Falmouth, a local grassroots community outreach group.
Lionel Hall was awarded the first John K. Bullard Award in 2014 for his leadership and commitment to making our community more diverse and inclusive. He also served as chair of the Woods Hole Black History Month committee for 10 years.
Margaret Mary McBride is a senior scientist at the Institute of Marine Research (IMR) in Bergen, Norway with over 45 years of broad international experience at research institutions in the U.S., Norway, and Mozambique. During her 45-plus years in the field, she has worked at five different research institutions, in three different countries, on three different continents. Her early career was as a stock assessment biologist in the Population Dynamics Branch at NOAA's Woods Hole Laboratory.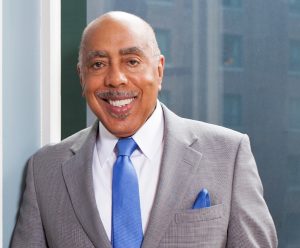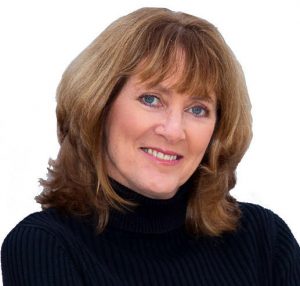 In this interview Dr. Massey will discuss his career, and the impact of his family support along the way. We encourage you to read his recent memoir, available for order at Eight Cousins.
Tuesday, Feb 9 @ Noon ET
'In the Eye of the Storm', an Interview with Dr. Walter Massey
Interviewed by Mindy Todd, the host and producer of The Point on WCAI which examines critical issues for Cape Cod and the Islands.
Walter Massey is a Trustee Emeritus of the Marine Biological Laboratory, a Trustee Emeritus of the University of Chicago, and a senior advisor to the President of the University of Chicago. He is an American educator, physicist, and business executive. He currently serves as senior advisor to the president of the University of Chicago, chairman of the Giant Magellan Telescope Organization, and chair the board of trustees of the City Colleges of Chicago.
Two overarching principles have inspired Walter's groundbreaking career: that science and technology are necessary to sustain the nation's quality of life and the standard of living of its citizens; and that the general public's understanding of science and technology is a critical component of a democratic society. Guided by these principles, Massey has worked for more than half a century to strengthen research capacity and science education in the United States and to increase the representation of minorities and women in science and technology.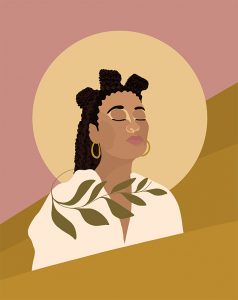 Wednesday, Feb 17 @ Noon ET
'A Beautiful Resistance' Panel Discussion
This event will also be live streamed on FCTV Public Channel 13 and on their website.
A Beautiful Resistance, is a Boston Globe Production conceptualized and curated by Jeneé Osterheldt to celebrate Black joy and Black lives.
We ask you to watch the 6 short episodes of 'A Beautiful Resistance' and submit questions to our panelists for discussion. The episodes can be found on the Boston Globe or on YouTube.
Please email your questions for the panel by Feb 15 to: woodsholedac@gmail.com
We are very excited to have Jeneé as part of our panel, along with Onjalé Scott Price and Gwyneth Packard.
Jeneé Osterheldt is a culture columnist who covers identity and social justice through the lens of culture and the arts. Her work centers Black lives and the lives of people of color. She is also the creator of A Beautiful Resistance, a special project for The Boston Globe that centers Black voices and celebrates Black Joy.
Jeneé contextualizes cultural news and witnesses for the people. Sometimes this means writing about Beyoncé and Black womanhood or unpacking the importance of public art and representation. Sometimes this means taking systemic racism, sexism, and oppression to task. It always means Black lives matter.
She joined the Globe in 2018. A native of Alexandria, Va. and a graduate of Norfolk State University, Osterheldt was a 2017 Nieman Fellow at Harvard, where her studies focused on the intersection of art and justice. She previously worked as a Kansas City Star culture columnist.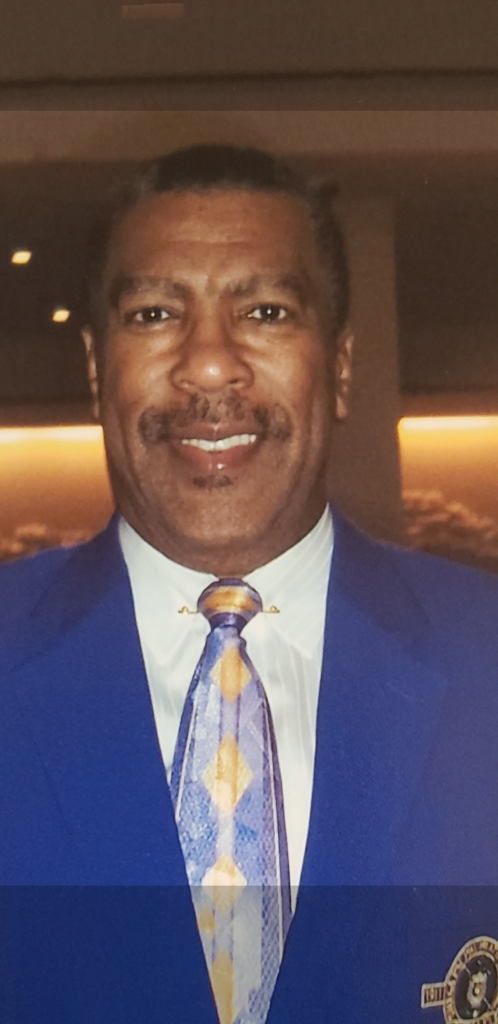 Wednesday, Feb 24 @ Noon ET
Why is Dr. Ernest Everett Just so important to Black History Month
Mr. Jarmon developed an uncanny interest in Dr. Ernest Everett Just by reading "The Black Apollo of Science", the biography of Dr. Just. In the year 1999, Mr. Jarmon petitioned the Prince George's County Public School Board to consider naming a new $26 million dollar school Ernest Everett Just Middle School.  Mr. Jarmon's attempts were rebuffed because he was informed his petition should carry the weight of an established organization.  Failing to find organizational support, Mr. Jarmon created a not-for-profit organization, the Ernest Everett Just Foundation, Inc. (EEJFI). Then the Foundation petitioned not only for the naming of the school but that it be designated a science, technology, engineering and mathematics (STEM) school. Both petitions were granted, and thus, the Ernest Everett Just Middle School was created to promote the education of STEM students.
Around 2007, the EEJFI searched for a sponsor to create a Bond Bill to raise funds to erect a life-size statue of Dr. Just on the campus of Ernest Everett Just Middle School.  The State of Maryland granted the EEJFI $150,000 to erect that statue and now the School and that Statue are listed as national monuments for the whole world to appreciate.  Currently, the EEJFI is attracting scientists, doctors, and other educators to mentor STEM students and to help raise scholarship funds for high school graduates pursing STEM studies in college.
Other Black History Month pages/events
(not affiliated with the Woods Hole Black History Month, but may be of interest)